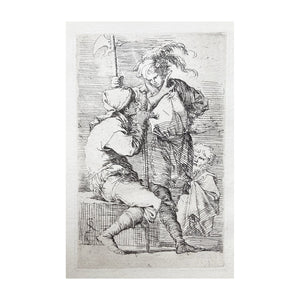 Original etching and drypoint monogrammed in the plate. Bibliography: Wallace 65 (mm.140x90)
Beautiful test in the one state. Edition in the second half of the 17th century on laid paper, with the double circle and lily watermark.
Excellent conservation, with uncut margins beyond the imprint of the copper.
From the "Diverse Figure" series.