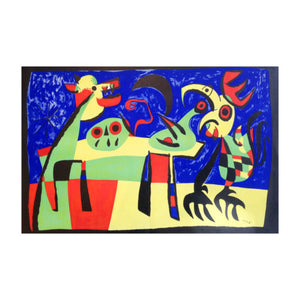 Original lithograph in colours, signed in the plate. Bibliography: Mourlot I.121, Cramer 25 I/II.
(mm. 353×531).
Perfect copy in current edition in the first edition of two. Plate for
Verve
27-28 Paris 1953, printed by Fernand Mourlot for the publisher Tériade. Perfect conservation, with crease
pristine
editorial and margins
.
Verso: Mourlot lithograph VI.121a.