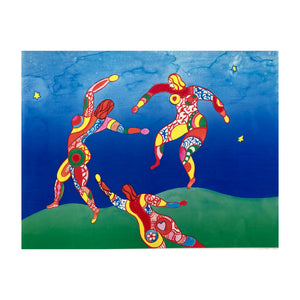 Original color screenprint, numbered and hand signed by the artist (500 x 655 mm)
Bibliography: Ulrich Krempel, La fete die Schenkung, 200.
Perfect copy printed on BFK de Rives paper in a total of 250 copies. Edition La Différence Paris. There is a current edition not signed or numbered.
Perfect conservation, with uncut margins.