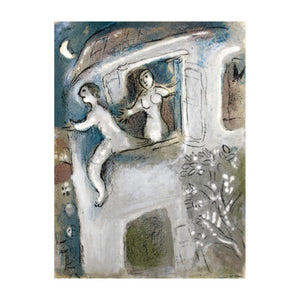 Original color lithograph. Bibliography: Mourlot II.250, Cramer 42. (354 × 264 mm).
Perfect copy. Plate outside the text for Dessins pour la Bible - Verve X.37-38, Paris 1960, printed by Mourlot Frères for the publisher Tériade. Perfect conservation, with editorial margins.
On the reverse is printed an original lithograph in black (M. II.273).