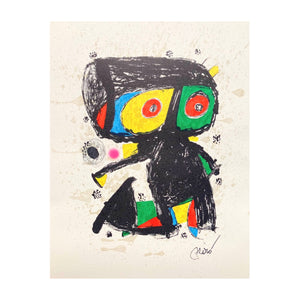 Original color lithograph signed in the plate.
Bibliography: Mourlot 1192, Cramer 247. (mm. 355x268).
Perfect copy in the second edition printed on Guarro paper in a total of 500 copies. Printed and published by Ediciones Poligrafa SA of Barcelona. Perfect conservation, with intact margins. The first edition, signed by hand, was printed in 175 copies, again by Ediciones Poligrafa.